Kevin Judd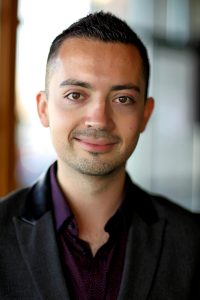 Kevin Judd is as versatile a keyboardist/pianist as there is around. Being born and raised in México he has absorbed all types of music into his playing. He is well versed in everything from salsa to rock/pop, classical to funk, jazz to reggae and everything in between. He has toured the world on various cruise lines backing up world-class acts and has also been a part of the world-renowned Cirque du Soleil, performing nightly in Madison Square Garden for their resident show Wintuk from 2011 to 2012.Kevin is one of the most sought after keyboardists in the area, performing with diverse bands and ensembles including The Utah Symphony.
Kevin currently tours the country and abroad with one of the Nation's premier party bands, No Limits.
Brian Keegan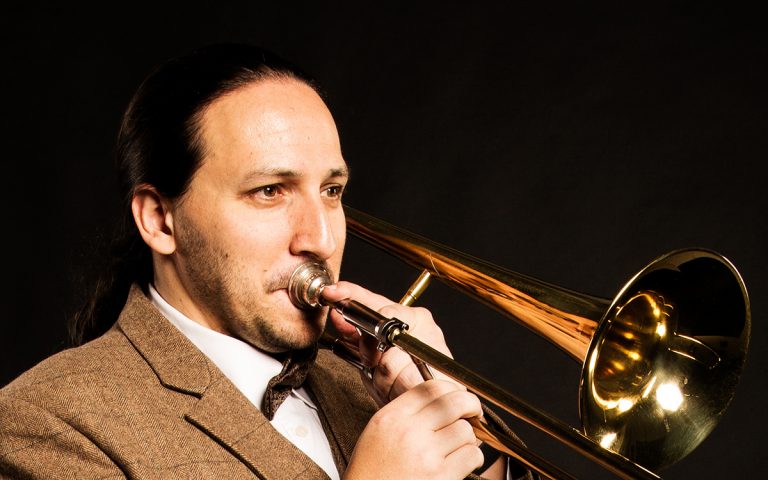 Brian Keegan is formerly a trombonist in the United States Army Field Band in Washington, D.C., the Army's premiere touring musical ensemble. While a member, he gave roughly 120 performances each year. In 2005 Mr. Keegan joined the Glenn Miller Orchestra as a featured soloist. He was a founding member, composer, arranger, and soloist for the Celestial Sliphorns, a trombone duo featured at the Eastern Trombone Workshop.
Mr. Keegan grew up in the Washington, D.C. area, where he was awarded a Bachelor's of Music Education from George Mason University. While there he studied trombone with Paul Schultz, Matt Neff, Matt Niess, and Doug Elliott, and conducting with Anthony Maiello. During this time he performed with Matt Niess and the Capitol Bones, the Smithsonian Masterworks Jazz Orchestra, and the Alan Baylock Jazz Orchestra, among many others.
In addition to performing in 49 of 50 states, Mr. Keegan has extensive international touring experience including Germany and Austria as Principal Trombonist with the Washington Symphony Orchestra, Japan with the Glenn Miller Orchestra as a featured soloist, and Portugal, England, Scotland, Canada, and Mexico with various ensembles.
Prior to winning the position with the Jazz Ambassadors, Mr. Keegan was awarded a Master of Music in Jazz Trombone from the University of Miami in Coral Gables, FL, while studying with Dante Luciani. While in Miami, he was a top-call trombonist in South Florida, performing with Frank Sinatra Jr., and the Victoria's Secret Fashion Show among many others.
In his spare time, Mr. Keegan enjoys hiking, cycling, and working with computers and technology.
Alicia Kim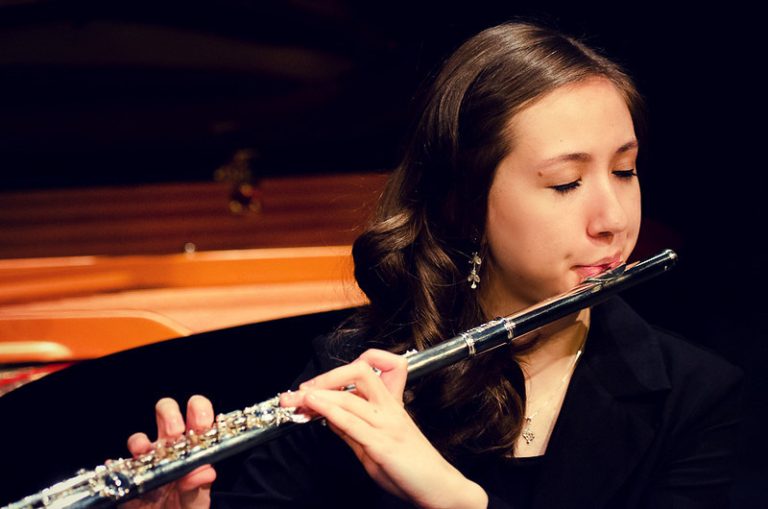 Alicia Kim is a professional flutist living in the Salt Lake City area. She maintains a flute studio and teaches students of all levels. As an avid player, she performs with the Utah Wind Symphony and substitutes regularly with the Salt Lake Symphony. During the summer of 2017, she was the principal flutist for the Manitoba Underground Opera. She frequently adjudicates for competitions held by the Utah Flute Association and the National Federation of Music Clubs. Alicia is also a sought-after clinician for middle schools and high schools. She currently serves as the secretary of the board for the Utah Flute Association.
Alicia received her Bachelor of Music degree from the University of Utah and her Master of Music degree from Northwestern University. Her primary teachers were John Thorne, Lisa Byrnes, and Caitlyn Valovick-Moore.
While attending Northwestern, Alicia participated in the Chicago premiere of Salvatore Sciarrino's Il Cerchio Tagliato Dei Suoni (Cutting the Circle of Sounds) for 104 flutes along with Claire Chase. In September 2015, she performed in the Midwest premiere of John Luther Adams' Sila: the breath of the world. Alicia has also soloed with the university Baroque Music Ensemble and performed Heinichen's Mass No. 9 in D Major.
​In 2013, she was the winner of the annual Utah Flute Association competition for the college division and the winner of the Salt Lake Flute Forum's mock orchestral audition competition. Alicia was selected as an alternate for the 2012 National Flute Association Young Artist Competition. In that same year, she performed with the University of Utah Flute Choir at the National Flute Association Convention held in Las Vegas, Nevada. Alicia has also performed in master classes for Nicole Reiner, Rhonda Larson, Robert Dick, Christina Jennings, Lisa Garner Santa, April Clayton, Amy Porter, Bonita Boyd, Mary Stolper, Kathleen Rudolph, Claire Chase, Alexa Still, Cynthia Meyers, William Bennett, and Emmanuel Pahud.
​Aside from her life as a flutist, Alicia is also a proficient pianist and studied diligently for ten years. She continues to play as often as she can.
Matt Lima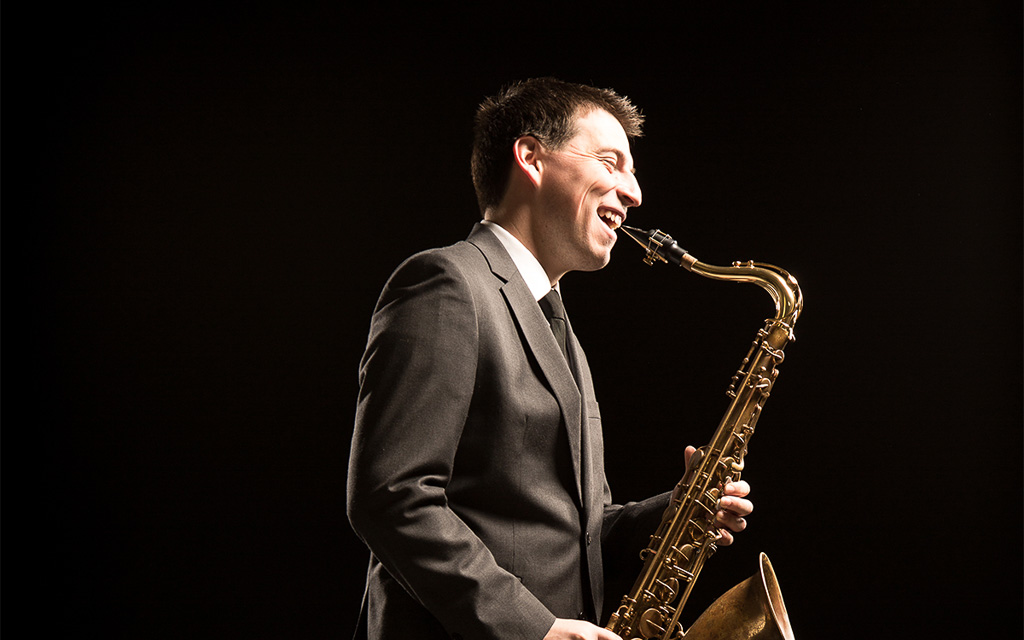 Matt Lima is a saxophonist and multi-instrumentalist based in Salt Lake City, UT. Composing and arranging for his own groups and as a sideman, he performs regularly in many different genres of music including Jazz, R&B, Pop, and Electronic music. He performs with the likes of Posh Rhythm Orchestra, Kris Johnson and Mel Shore Quintet, No Limits, Club Rock, and many other local musicians.
Matt is also in charge of video & audio production for KSV as well as his own production business.
Tom Young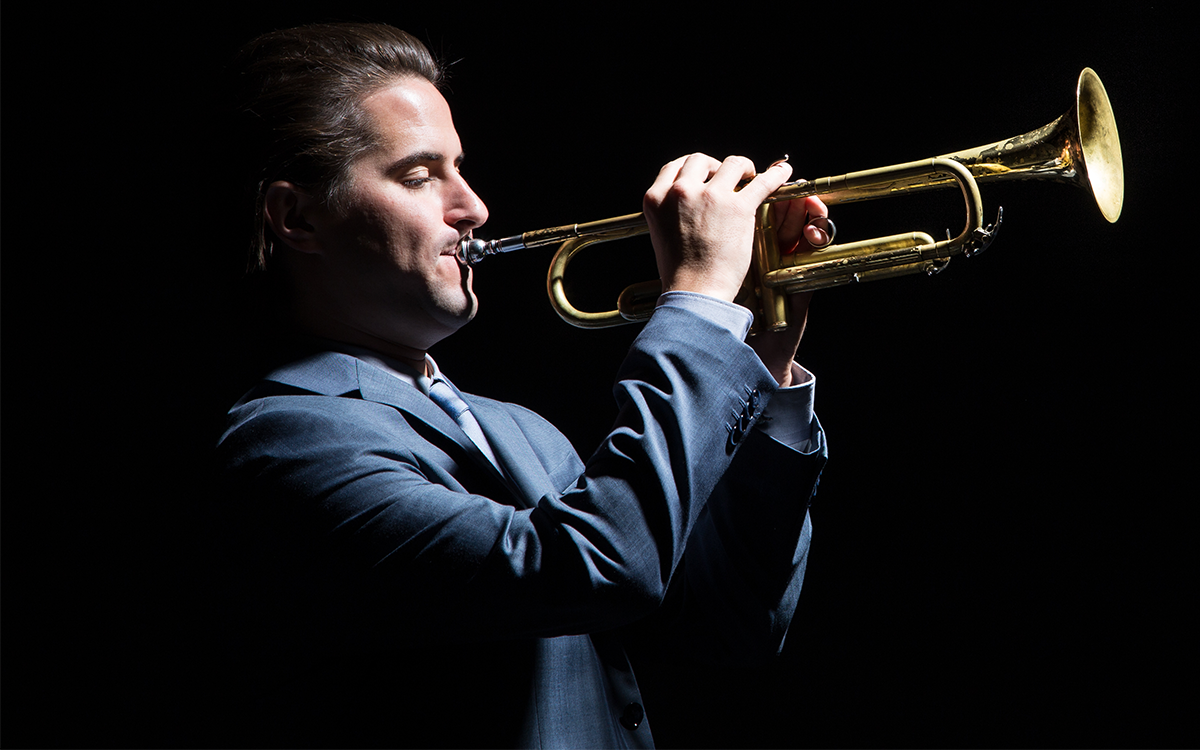 Based in Salt Lake City, Tom Young began his musical journey with the piano at age 6, taking to the trumpet at age 9. Classically trained throughout middle and high school, his first professional work came through churches in and around his home town of New Canaan, Connecticut.
During this time Tom heard and became heavily addicted to jazz music, particularly the sounds of Louis Armstrong, Miles Davis, and Clifford Brown. While in Connecticut and only one hour by train from New York City, Tom was fortunate to meet and be enlightened by New Orleans natives Harry Connick, Jr and Wynton Marsalis, with whose generosity of time and knowledge he began piecing together his own unique concept of music. For the last ten plus years Tom has performed all over the world aboard major cruise lines, lived and worked heavily in Las Vegas, as well as traveled with some of the countries premiere party bands.
In 2017 he graduated with a Bachelors of Music degree with an emphasis in Commercial Music from Snow College and is now working full time as a bandleader, sideman, and educator.