Private Musical Instruction (Lessons)
At KSV, we believe that students of any age can and will excel in music with proper instruction. And musical skill is only one positive aspect of a "sound" musical education.
Private music lessons can be beneficial for students in so many ways. Students develop an appreciation for music and the arts while learning discipline. Attention to detail is another very important skill music can provide.
Our instructors work to provide a friendly and nurturing environment where musical development can flourish. At the same time, discipline is instilled in each and every student by encouraging independent thinking and analysis. Anyone can teach a student to memorize; teaching a student to truly learn is the biggest task a teacher can have. It is also the most rewarding.
Instructors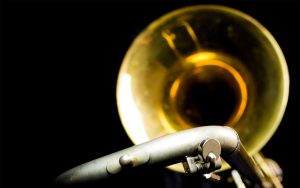 New instructors are being added to our roster, and our website will be updated as time permits. If you are interested in private musical instruction and your instrument isn't displayed, or if you have any other questions, please don't hesitate to get in touch via the contact page.
Kevin Judd (piano, jazz improvisation)
Brian Keegan (trumpet, trombone, tuba, jazz improvisation, classical playing)
Alicia Kim (flute)
Matt Lima (saxophone, clarinet, jazz improvisation)
Tom Young (trumpet, jazz improvisation)
Educational Ensembles